Our comrade Detlef Mühling – a German member of the RCIT and its international leadership – has died unexpectedly in August 2022. On this sub-page we publish obituaries and pictures in memory of our comrade.

Comrade Detlef Mühling (1952-2022)
English    Deutsch    Español    Português    русский    한국어   
Obituary for Comrade Detlef Mühling
Comrade Detlef Is No Longer Among Us!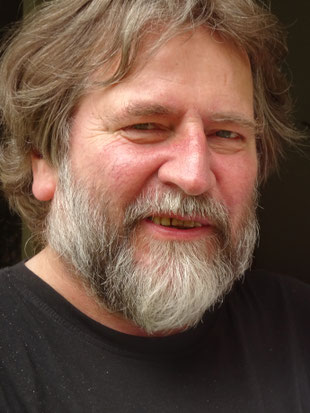 An Obituary by the Revolutionary Communist International Tendency (RCIT), 28 August 2022, www.thecommunists.net
Our comrade Detlef Mühling has died unexpectedly in Kassel (Germany) a few days ago at age 70. We extend our deep condolences to his wife and comrade, Anita. Detlef has been an elected member of the RCIT's International Executive Committee. He was one of our "Old Guard", a member of the RCIT resp. its predecessor organization for nearly a quarter of century.
Like many others, Detlef became radicalized as a school student active in the '68 Movement. He soon became a militant in a Maoist organization. Later, however, he joined the Trotskyist movement and became a member of our predecessor organization – the "League for a Revolutionary Communist International" in 1998. He was the leader of the Kassel branch and was part of the National Committee of its German section.
Comrade Detlef opposed the political degeneration of our predecessor organization and eventually left it in 2014. In the next year, he joined the RCIT which had been founded by a nucleus of cadres soon after they were bureaucratically expelled from the same organization in April 2011 after a short period of faction struggle.
Detlef had been a lifelong militant for the cause of socialism. He understood that this struggle requires the construction of a revolutionary party which intransigently fights against the reformist bureaucracy as well as against opportunist deviations. Through his tireless local work, mostly in the region of Kassel, he recruited numerous comrades for the cause of revolutionary Marxism.
He was particularly engaged in the environmental movement for many years and participated in numerous activities. In the last years, he was instrumental in building a local initiative protesting against nuclear energy.
Since 2015, Detlef and his comrades were also particularly active in refugee solidarity work. He helped to build local groups which organized practical help for refugees. The comrades combined this with political education, explaining the role of imperialism and racism and the importance of building international unity of workers and oppressed across the borders.
Comrade Detlef was also a member of the European Bureau of the RCIT and regularly participated in its bi-weekly meetings. He was known for his serious preparations of the meeting and his thoughtful contributions. In fact, he remained a highly active member of our organisation until the last days of his life.
One of the last meetings in which he participated was a conference on 6 August where the comrades of "Socialist Tendency" in Russia joined the RCIT on the basis of agreement about the defence of the Ukraine against Russian imperialism. He died knowing that our movement is marching forward!
Comrade Detlef Mühling was a lifelong revolutionary – from his days as a school student until his last breath. He was a dedicated Trotskyist and a loyal member of our organization for nearly a quarter of a century. Physically, he is no longer among us. But he will continue to live in our memories and his contribution to the cause of socialist revolution will be immortal!
International Bureau of the RCIT
Obituario de la Corriente Comunista Revolucionaria Internacional (CCRI), 28 de agosto de 2022, www.thecommunists.net
Nuestro compañero Detlef Mühling ha fallecido inesperadamente en Kassel (Alemania) hace unos días a los 70 años. Expresamos nuestro más sentido pésame a su esposa y compañera, Anita. Detlef ha sido miembro electo del Comité Ejecutivo Internacional de la CCRI. Era uno de nuestra "Vieja Guardia", miembro de la CCRI y de su organización predecesora durante casi un cuarto de siglo.
Como muchos otros, Detlef se radicalizó como estudiante activo en el Movimiento del 68. Pronto se convirtió en militante de una organización maoísta. Más tarde, sin embargo, se unió al movimiento trotskista y se convirtió en miembro de nuestra organización predecesora, la "Liga por una Internacional Comunista Revolucionaria" en 1998. Fue el líder de la rama de Kassel y formó parte del Comité Nacional de su sección alemana.
El camarada Detlef se opuso a la degeneración política de nuestra organización predecesora y finalmente la abandonó en 2014. Al año siguiente, se unió a la CCRI, que había sido fundada por un núcleo de cuadros poco después de que fueran expulsados burocráticamente de la misma organización en abril de 2011 después de un breve período de lucha entre facciones.
Detlef había sido un militante de toda la vida por la causa del socialismo. Entendió que esta lucha requiere la construcción de un partido revolucionario que luche intransigentemente contra la burocracia reformista, así como contra las desviaciones oportunistas. A través de su incansable trabajo local, principalmente en la región de Kassel, reclutó a numerosos camaradas para la causa del marxismo revolucionario.
Estuvo especialmente comprometido con el movimiento ecologista durante muchos años y participó en numerosas actividades. En los últimos años, jugó un papel decisivo en la construcción de una iniciativa local de protesta contra la energía nuclear.
Desde 2015, Detlef y sus camaradas también fueron particularmente activos en el trabajo de solidaridad con los refugiados. Ayudó a formar grupos locales que organizaron ayuda práctica para los refugiados. Los compañeros combinaron esto con la educación política, explicando el papel del imperialismo y el racismo y la importancia de construir la unidad internacional de los trabajadores y oprimidos a través de las fronteras.
El camarada Detlef también fue miembro del Buró Europeo de la CCRI y participó regularmente en sus reuniones quincenales. Era conocido por sus serios preparativos de la reunión y sus reflexivas contribuciones. De hecho, siguió siendo un miembro muy activo de nuestra organización hasta los últimos días de su vida.
Una de las últimas reuniones en las que participó fue una conferencia el 6 de agosto donde los compañeros de "Tendencia Socialista" en Rusia se unieron a la CCRI sobre la base de un acuerdo sobre la defensa de Ucrania contra el imperialismo ruso. ¡Murió sabiendo que nuestro movimiento marcha hacia adelante!
El camarada Detlef Mühling fue un revolucionario de toda la vida, desde sus días como estudiante de escuela hasta su último aliento. Fue un trotskista dedicado y un miembro leal de nuestra organización durante casi un cuarto de siglo. Físicamente, ya no está entre nosotros. ¡Pero seguirá viviendo en nuestra memoria y su contribución a la causa de la revolución socialista será inmortal!
Buró Internacional de la CCRI
Некролог от Революционной коммунистической интернациональной тенденции (РКИТ), 28 августа 2022 года, www.thecommunists.net.
Наш товарищ Детлеф Мюлинг скоропостижно скончался в Касселе (Германия) в возрасте 70 лет. Мы выражаем глубокие соболезнования его жене и товарищу, Аните. Детлеф был избранным членом Международного исполнительного комитета РКИТ. Детлеф был членом нашей "старой гвардии": членом РКИТ и его предшественников на протяжении почти четверти века.
Как и многие другие, Детлеф стал радикально настроенным школьником, принимавшим активное участие в Движении 68-го года. Вскоре он стал боевым активистом в маоистской организации. Тем не менее, позже он присоединился к троцкистскому движению и в 1998 году стал членом нашей предшествующей организации: "Лиги за революционный коммунистический интернационал" (LRCI). Он был лидером кассельского отделения и входил в состав национального комитета немецкой секции.
Товарищ Детлеф выступал против политического вырождения нашей организации-предшественницы и в итоге покинул ее в 2014 году. В следующем году он присоединился к РКИТ, основанной ядром кадров вскоре после того, как мы были бюрократически исключены из той же организации в апреле 2011 года после короткого периода фракционной борьбы.
Детлеф всю жизнь был борцом за социализм. Он понимал, что эта борьба требует создания революционной партии, которая непримиримо борется как с реформистской бюрократией, так и с оппортунистическими отклонениями. За счет своей неустанной работе на местах, в основном в районе Касселя, он привлек многочисленных товарищей к делу революционного марксизма.
В течение многих лет он особенно активно участвовал в экологическом движении и принимал участие в многочисленных мероприятиях. В последние годы он сыграл важную роль в создании местной инициативы, протестующей против атомной энергетики.
С 2015 года Детлеф и его товарищи также были особенно активны в работе по солидарности с беженцами. Он помогал создавать местные группы, которые организовывали практическую помощь беженцам. Товарищи совмещали эту работу с политическим просвещением, объясняли роль империализма и расизма, а также важность построения международного единства рабочих и угнетенных всего мира.
Товарищ Детлеф также был членом Европейского бюро РКИТ и регулярно участвовал в его заседаниях, проводимых раз в две недели. Детлеф был известен своей серьезной подготовкой к заседанию и вдумчивым вкладом в полемику. Фактически, он оставался очень активным членом нашей организации до последних дней своей жизни.
Одним из последних собраний, в котором он участвовал, была конференция 6 августа, где товарищи из "Социалистической тенденции" в России присоединились к РКИТ на основе соглашения о защите Украины от российского империализма. Он умер, но знал о том, что наше движении идет вперед!
Товарищ Детлеф Мюлинг был революционером на протяжении всей своей длительной жизни. Со времен, когда он был школьником и до своего последнего вздоха. Детлеф был преданным троцкистом и верным членом нашей организации на протяжении почти четверти века. Физически его больше нет среди нас. Но он будет продолжать жить в нашей памяти, и его вклад в дело социалистической революции будет бессмертен!
Международное бюро РКИТ
Мы отсылаем читателей к специальной подстранице на сайте РЦИТ, посвященной товарищу Детлефу Мюлингу, где размещены другие некрологи и фотографии: https://www.thecommunists.net/rcit/comrade-detlef-muehling-1952-2022/.
혁명적 공산주의인터내셔널 동맹 (RCIT) 동맹, 2022년 8월 28일, www.thecommunists.net
우리 데틀레프 뮬링 동지가 독일 카셀에서 70세의 나이로 갑작스럽게 사망했다. 그의 아내이자 동지인 아니타에게 깊은 애도를 표한다. 데틀레프는 RCIT 국제집행위원회의 선출 위원이었고, 우리의 '창단 멤버'로서 근 4반세기 동안 RCIT 및 그 전신 조직의 회원이었다.
다른 많은 사람들처럼, 데틀레프도 68년 운동에서 고등학생으로 활동을 시작하며 급진화 되었다. 그는 곧 마오주의 조직의 전투원이 되었다. 그러나 그 후 그는 트로츠키주의 운동에 합류하여 1998년에는 우리의 전신 조직인 "혁명적 공산주의인터내셔널 연맹"의 회원이 되었다. 그 때는 독일 지부 전국위원회 위원이었고 카셀 지회 지회장이었다.
데틀레프 동지는 우리 전신 조직의 정치적 퇴행에 반대하다 결국 2014년에 탈퇴하여 이듬해 RCIT에 가입했다. 당시 RCIT는 전신 조직에서 짧은 기간의 분파 투쟁 끝에 2011년 4월 같은 조직에서 관료적으로 제명된 핵심 간부들이 주축이 돼 창립했다.
데틀레프는 사회주의 대의에 평생을 바친 투사였다. 그는 이 투쟁이 개량주의 관료와 기회주의 이탈에 맞서 비타협적으로 싸우는 혁명당 건설을 필요로 한다는 것을 이해했다. 그는 지칠 줄 모르는 지역 활동 (주로 카셀 지역에서)을 통해 혁명적 맑스주의의 깃발 아래로 수많은 동지들을 끌어 모았다.
그는 여러 해 동안 특히 환경 운동에 힘을 쏟았고 많은 부문의 활동에 참여했다. 지난 몇 년 그는 원자력 에너지 반대 투쟁 조직에서 중요한 역할을 했다.
2015년 이래로 데틀레프와 그의 지역 동지들은 난민 연대 활동에도 특히 적극적이었다. 그는 난민을 위한 실제적 도움을 조직하는 지역 그룹들을 세우는 사업에 많은 힘을 보탰다. 동지들은 이 사업을 정치 교육과 결합시켰는데, 제국주의와 인종주의 문제에 대해, 국경을 가로질러 노동자·피억압자의 국제적 단결을 구축하는 것의 중요성에 대해 설명하는 정치 교육이었다.
데틀레프 동지는 또 RCIT 유럽 지국의 일원으로 격주 회의에 정기적으로 참석했다. 그는 진지한 회의 준비와 사려 깊은 기여로 유명했다. 실제로 그는 생전의 마지막 날까지도 매우 활동적인 조직원이었다.
그가 참가한 마지막 회의 중 하나가 8월 6일 러시아의 "사회주의동맹" 동지들이 러시아 제국주의에 맞서 우크라이나를 방어할 것에 대한 동의를 기초로 RCIT에 가입했던 회의였다. 그는 우리의 운동이 전진하고 있다는 것을 알고 죽었다!
데틀레프 뮬링 동지는 고등학생 시절부터 마지막 숨을 거둘 때까지 평생 혁명가였다. 그는 헌신적인 트로츠키주의자였고 근 4반세기 동안 우리 조직의 충실한 조직원이었다. 그의 몸은 더 이상 우리 곁에 있지 않지 않지만, 그는